Xbox Live Dashboard Updates and Pictures
Xbox Live Pushes Major Updates Tuesday
This Tuesday a major change (for the better) takes place on Xbox Live. With a revamp of the dashboard and the addition of media content partners, Microsoft hopes to turn the Xbox into the living room's primary entertainment hub. The free upgrade will push to all Xbox Live accounts Dec. 6, opening the gate to a larger world of media applications to be released in waves.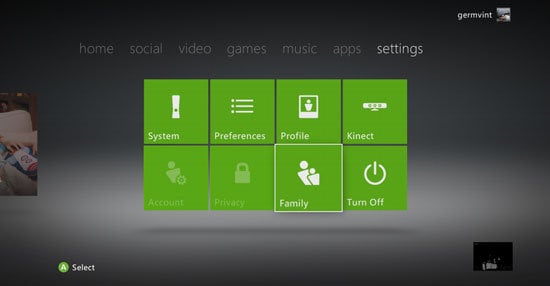 The initial media partners released alongside the software updates are Today from MSNBC, Epix, and changes to the Netflix and Hulu Plus dashboards. Look for other well-known partners and apps including TMZ, Verizon FiOS TV, Vevo, Vudu, and YouTube (finally!) to hit Xbox Live later this month. As with Hulu Plus and Netflix, many of these programming options will require a paid subscription.
The addition of a smartphone remote and voice-controlled Bing search bring an extra dash of competitive technology to Xbox. The Xbox Companion app for Windows Phone syncs to the larger onscreen console display and searches across the program partners for content, updates social statuses, and does something as basic as fast-forwarding through a movie. Kinect owners can also choose to speak their search queries and navigate the entire dashboard through voice.
Check out a gallery of images highlighting Xbox Live's new features and sleek dashboard here.