Xbox One Unboxing
Xbox One Day One Edition — Unwrapped!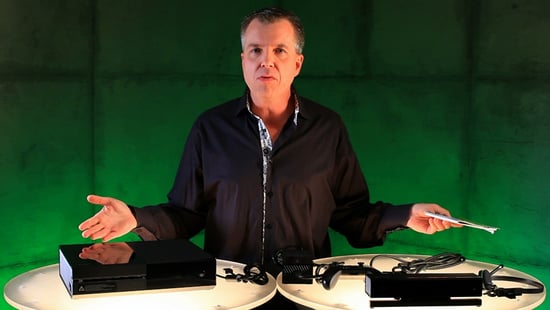 There it is, in the flesh: the Xbox One. Microsoft peeled the wrapping off of its newest entertainment system/gaming console, which hits shelves in November in time for the holidays. If you missed it, see the final design of Xbox One in all its glory below.
In the video, we see the Xbox One Day One Edition ($500), which includes a special Day One branded controller, a headset, and digital exclusives. There's also a close-up of the new Kinect sensor, power brick, and the console's rear ports, plus a preview of the new power button jingle. So now that you've laid your eyes on Microsoft's new black box, will you be putting the Xbox One on your wish list this holiday season?