Yelp Delivery
Yelp Will Now Take Your Delivery Order
No, the dishes won't clean themselves, which is why the lords of dinner created the best thing since sliced bread: delivery. Review and recommendation engine Yelp is entering the world of online food delivery and pickup through a partnership with Eat24 and Delivery.com.
Find the droids, er, restaurants you are looking for through Yelp, enter some info, wait patiently on the couch in sweatpants, and a hot meal will be brought right to your door. Like magic.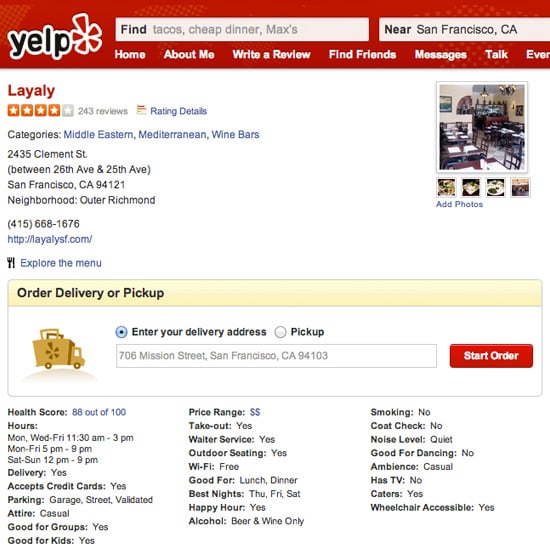 On the restaurant front, Yelp must contend with the likes of Seamless, GrubHub, Foodler, and Waiter, which all target the working urban crowd.
But Yelp plans to one-up its delivery competition by using its new transactions platform to allow users to book spa appointments, yoga classes, salon visits, dentist checkups, and more. For now, the feature is available for a select number of restaurants on Yelp.com and the iOS app.
A fan of Harry's Italian Pizza Bar in New York or Layaly Mediterranean Grill in San Francisco? Order away!