Yoshi Laptop Decal
Yoshi Laptop Decals: Totally Geeky or Geek Chic?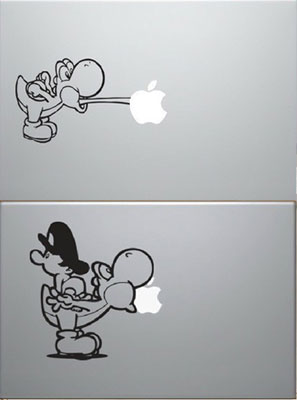 I won't lie — I'm in love with these Yoshi laptop decals from Etsy. Choose between a solo Yoshi for $10 or with his sidekick, Baby Mario, for $7. Yoshi is close to my heart, being one of my favorite characters from the Mario series (Yoshi's Island, anyone?), so I would slap one of these on my computer in a heartbeat. Adding to the fun, you can order them in different colors if you have a fave.
However, if you're not into Yoshi, there's always Lady Gaga or Snow White to tickle your fancy.