Are You Going To Buy an Apple iPad?
Are You Going to Buy an Apple iPad?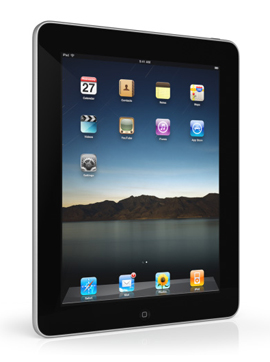 It's here! Yesterday's announcement of the iPad was met with both praise and criticism, depending who you ask. Some big wins: the thin construction and amazing photo and video clarity; some big misses: no camera, and the ability to run only one application at a time (just like the iPhone or iPod Touch). The biggest surprise? The iPad starts at $499, which is pretty incredible, considering the first iPod retailed for $400 in 2001. The highest-priced version of the iPad is $829 for 64MB of storage and a 3G connection.
I got to check it out firsthand yesterday, and it's pretty impressive despite its drawbacks . . . Are you planning to buy one?