Are You Tired of Novelty Cameras?
Are You Tired of Novelty Cameras Yet?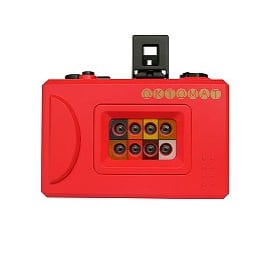 While trolling the tech section of my favorite funky retailer, Urban Outfitters, I came across another novelty camera. This one, the Lomography Oktomat Camera ($40), takes eight shots all included on the same photo, in grid fashion.
I'm generally for novelty cameras (and have featured many before!), but I'm curious what you think. Are you tired of seeing them, or do you still love 'em to take the edge off of your serious photography conquests?