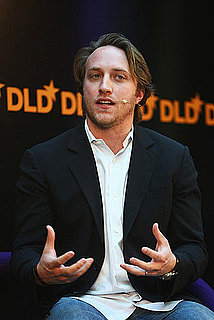 Chad Hurley, the CEO of YouTube, is stepping down from his post at the company he sold to Google in 2006 to focus on his fashion line instead. The fashion company, called Hlaska (a combination of the words Hawaii and Alaska), was founded in 1994 and described as producing "stuff that a young Silicon Valley employee would wear to work," plus accessories like laptop cases and messenger bags. Hurley described the similarities between his two careers to Forbes magazine:
"We make wallets, bags and shirts we'd want to see sold in stores. In that sense, it's exactly like YouTube. We wanted something that wasn't available, so we built it ourselves."
There are currently three Hlaska stores in Northern California, with plans to expand in early 2011.