YouTube Capture For iOS App
Fast and Furious: Instant Video With the YouTube Capture App
This year, a major trend in mobile apps was easy and fast content creation. Be it photos (Instagram), video (Viddy), or image editing (Snapseed), uploading media to the web has never been easier.
Google took notice and released a new native app called YouTube Capture for iOS (free), with an Android version on its way, letting mobile movie-makers record, upload, and repeat at turbo speed.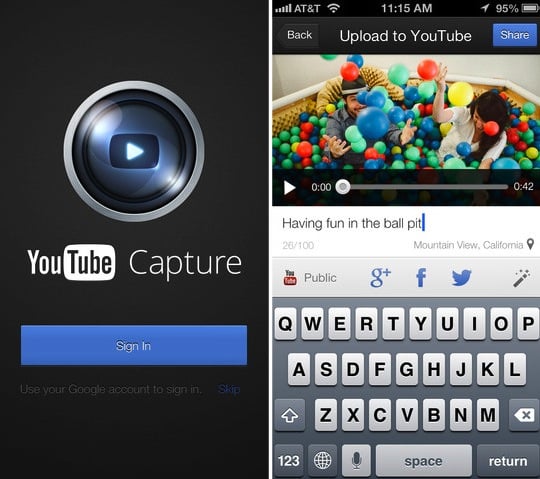 YouTube Capture starts taking footage right when it's opened and, when you're done, the video's directed to the in-app editor to be color-corrected, trimmed, or stabilized. The app is one of the simplest video editing apps we've used, requiring just a few clicks to make a video from beginning to end. Mobile movie-makers can even add a soundtrack provided by YouTube.
Currently, Apple users can upload videos to YouTube from the share button in their mobile libraries, but they can't edit or upload straight from the shooting screen, which is why Google's new app goes above and beyond Apple's default offerings. Give it a try; are you going to start shooting video with YouTube Capture?