YouTube Geek Week
YouTube Kicks Off Its First Annual Geek Week
This week, YouTube is filling the Internet's airwaves with geek culture from around the world. Anime obsessed? Longtime Whovian? Gaming addict? Google's video platform is celebrating seven days of geekery for its first annual Geek Week, highlighting the best content for nerds across YouTube.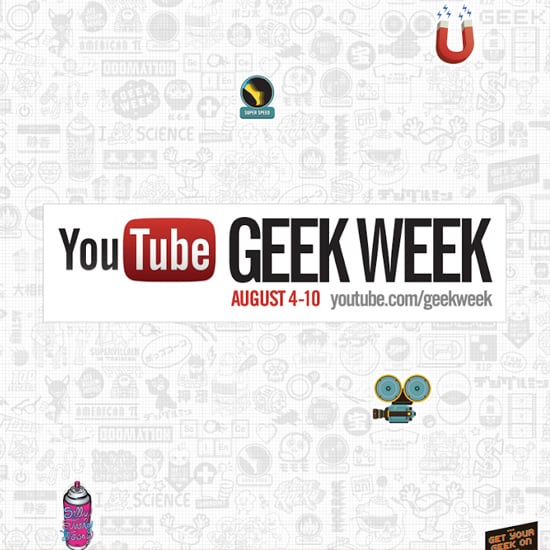 YouTube will highlight a different sect of geekery every day until August 11. Things kicked off with Blockbuster Sunday and Global Geekery Monday (highlights below) — and will continue with Brianiac Tuesday, Super Wednesday, Gaming Thursday, Fan Friday, and Best of Saturday.
The Geek Week landing page features some of our favorite channels: Geek & Sundry, The Nerdist, BBC America, and more. Watch our top Geek Week picks after the break!
Doctor Who's MATT SMITH & JENNA COLEMAN: 10 Whovian Facts You Need to Know
In And Around Tokyo!
Felicia Day, Ryon Day and Pikachu: Co-Optitude Episode 10 - Pokemon Snap