YouTube Mobile Refresh
YouTube Gives Its Mobile Site a Refresh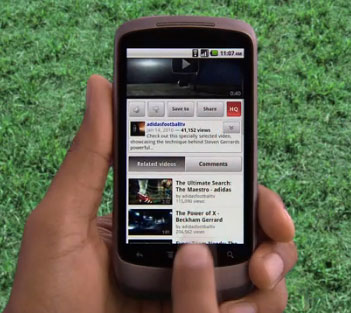 Until we can all easily watch TV on our mobile devices, there's YouTube. And now with YouTube's latest mobile refresh, it's even easier to watch clips, viral videos, and more on the go.
It's been a while since YouTube's first jump into the mobile space, and the new features are a welcome addition. Not only will the mobile site be faster, but it gives users a fuller YouTube experience by allowing the creation of playlists, the ability to "favorite," "like," or "unlike" videos, and will incorporate new touchscreen-friendly elements for easy access from newer smartphones.
There are a few more features to learn about when you read more.
The new YouTube mobile site also allows you to get search suggestions (like on the regular .com site), and if there's an improvement on YouTube's main site, you'll see those changes pushed to the mobile page sooner than you would on the YouTube apps. The YouTube mobile site is free to access from your mobile browser, so head on over and get to know each other a little better.