YouTube Video Editing
YouTube Adds In-Site Video Editor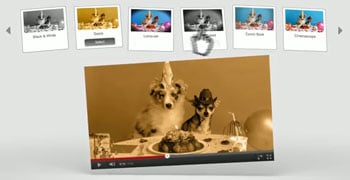 New options now exist for editing videos of your favorite feline friend on YouTube. The website just introduced an
in-browser editor for previously uploaded videos.
The service is intended for quick fixes to videos already on the site and not as a general video editing tool. It allows the user to make changes to a video without the hassle of uploading new content or losing pageviews and comments. Rotate a video, stabilize shaky footage, adjust brightness and color levels, and add basic lens effects, like lomo or comic book. In traditional YouTube/Google form, the "I'm Feeling Lucky" button provides one-click overall color correction. Should you not like the edits, just revert back to the video's original uploaded settings.
Popular videos beware. Unfortunately, this feature is only available for videos with less than 1,000 views. Follow the break for YouTube's video introduction to in-site editing.