Young Children Social Networking Online
How Young Is Too Young to Put Your Kid Online?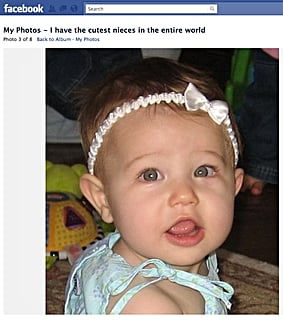 According to a new study, a whopping 92 percent of US babies under age 2 have some sort of online presence. The study, which involved several Western countries including Australia, Canada, and Japan, found that 82 percent of children under 2 have a digital footprint, though the US leads the group with the highest percentage of online kids. Japan was the only country involved in the study to have less than half of its youngest kids represented online.
Find out more about the results after the break.
The study defined "online presence" as any kind of online representation, including photos posted on social networks like Facebook. And the report also notes that it's not necessarily the child's mother who is doing the photo uploading — often it's friends and family members. While some may see uploading photos of an adorable baby as harmless, personal info included in the photographs like the baby's middle name or mother's maiden name may aid identity thieves.
Some parents take it to another level, creating blogs or Twitter accounts for their (sometimes unborn) children. While I agree that a blog or Twitter account may be the best way to stay in daily contact with faraway friends and family, do you think we need to be worried about identity theft or other malicious activity before posting? Would you ever make a conscious effort to keep your child off of the Internet?