Zagat App For Android
Download of the Day: Zagat For Android
Serious eaters take note: if you're on the lookout for an app that helps you find just the right restaurant, get tips on what to order via notes and photos, and post a review right from the table (after you've eaten, please), then you'll want to check out the latest version of the Zagat app for Android ($10). Don't let the price deter you — this is one app that you may want to splurge on if you're a foodie fanatic.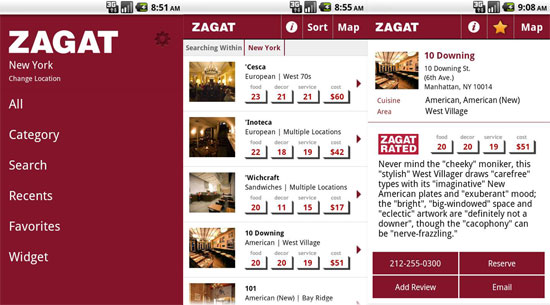 Check out everything that comes with the newly updated Zagat app when you read more.
Not only does the Zagat app come with everything you may already be familiar with, like reviews, ratings, price points, and scores, but the app now incorporates Foursquare tips and Foodspotting pics so you can get a well-rounded idea of what is to come when you sit down to eat. Find restaurants by specific name, cuisine, ratings, or near your current location, or browse Zagat's "Best of" lists for your city. You can even let chance take over and let the restaurant widget decide where to dine.
Sure, $10 may be a bit excessive when it comes to food apps (since there are plenty of them out there), but if you're serious about your meals, then this may end up being the most delicious investment ever.