Zoe Saldana Facts and Quotes
4 Reasons We Love Zoe Saldana
Birthday girl Zoe Saldana is beloved by geek fandom — not only for her nerd-friendly film roles, but also because she's proud of her dork status. Here's why we love the glamorous geek: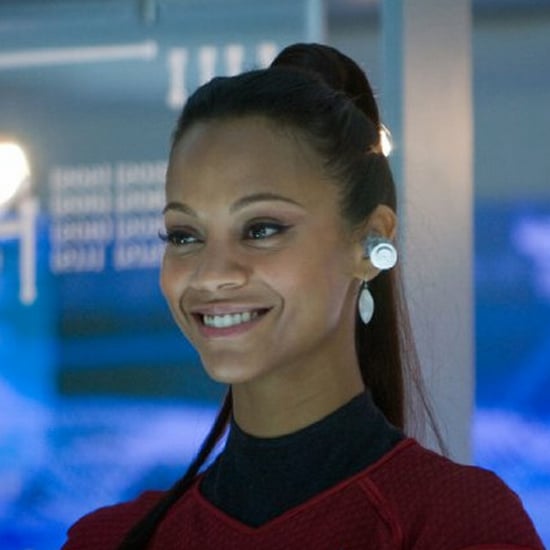 Her Trekkie role — Despite having never been much of a Star Trek fan growing up, Zoe rocked it out as Nyota Uhura alongside Kirk and Spock. Plus, we have to say: she and Spock made one seriously gorgeous geeky duo.
She's a web entrepreneur — Zoe cofounded My FDB, short for My Fashion Database — basically, the IMDB of the fashion industry. Technology meets fashion? Looks like Zoe is both talented on screen and business-savvy.
The Avatar phenomenon — Zoe cemented her A-list sci-fi status when she starred as Neytiri in the movie Avatar. From the technology used to make the film to the fantasy-filled movie itself, could there be a better, more geeky role?
She represents — In 2009, Zoe told People: "For me, it's been like preaching to my choir, because I was considered what you would think of as a geek . . . I loved stories that helped me escape, and those happened to be the stories that fall into the category of geekiness. So, therefore, I am a proud geek!"