Zombie iPhone Games
Zombieland: 6 Games For Lovers of the Living Dead
Zombies are proof that you're more famous when you're dead. Our love for those bloodthirsty walking corpses spikes during Hallo-week, which, as luck would have it, is happening now. In honor of our creepy affection for all things undead, here are six fun zombie games for iOS to keep you spooked all year long.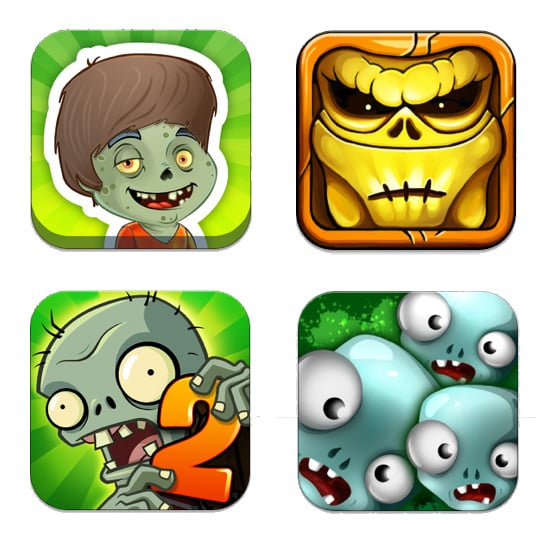 Zombie! Zombie! Zombie! HD (free) — This iPad puzzle will require you to stave off waves of zombies by connecting three identical zombies in a triangle of destruction. The bigger the triad, the bigger the carnage.
Read on for more fun zombie games.
Zombie Run HD (free) — Sprint around the corridors of the Aztec Temple but try not to fall off! This Temple Run-style game is also available for Android.
Dead Trigger 2 (free) — The sequel to Dead Trigger explores a world facing a zombie apocalypse. The iPhone and iPad game's crystal-clear graphics will help you find the most bloodthirsty undead. But the clear stars of this game are the combat chickens.
Zombie Farm 2 (free) — Build a farm, grow your own zombies, mutate your new friends, and then invade your friends' farms in this zombie/Farmville mashup.
Plants vs. Zombies 2 (free) — Fend off the walking dead from your ghoulish garden with zombie-zapping plants like peashooters, wall-nuts, and cherry bombs.
My Pet Zombie (free) — Keep your zombie happy, well fed, and energized in this game or it'll begrudgingly head back to its grave.