Zombies Run App
Zombies, Run! Go Into Survival Mode and Get in Shape
In the world of the walking dead, no one is safe — so tie those shoes, put on headphones, and go on a running adventure with the Zombies, Run! app for iOS, Android, and Windows ($4 on iOS and Android, $2 on Windows; originally $8). Finding the motivation to get fit for 2013 is tough, but throw some zombies into the mix . . . now, that's a different story.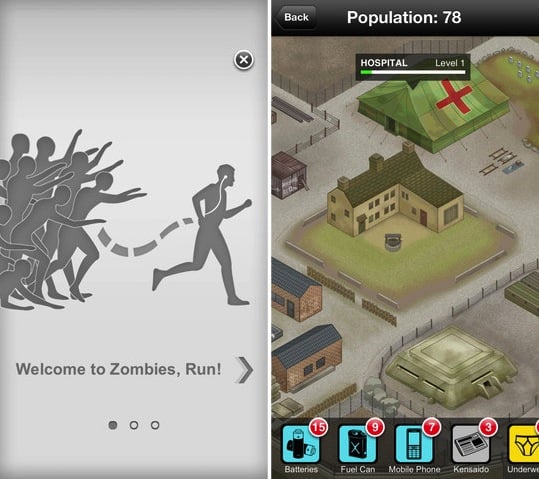 Cocreated with award-winning novelist Naomi Alderman, Zombies, Run! turns workouts into an exciting (and terrifying) game, with 33 different in-ear storytelling missions. Runners — I mean, survivors — must go the distance to collect supplies like medicine, batteries, and ammo, then decide who to distribute the goods to. There's even an online dashboard called Zombielink to track progress and keep record of completed missions.
And if you dreamed a dream of running a 5k, Zombies, Run! has a special training app ($2) just for you. The eight-week program will get beginners race-ready with 25 new workouts.
The only downside? GPS will need to run (no pun intended) in the background in order for the missions to work properly, and that'll drain batteries quickly. But on a full charge, your phone should be good for at least a couple of hours. So, what are you waiting for? The future of the human race depends on you!