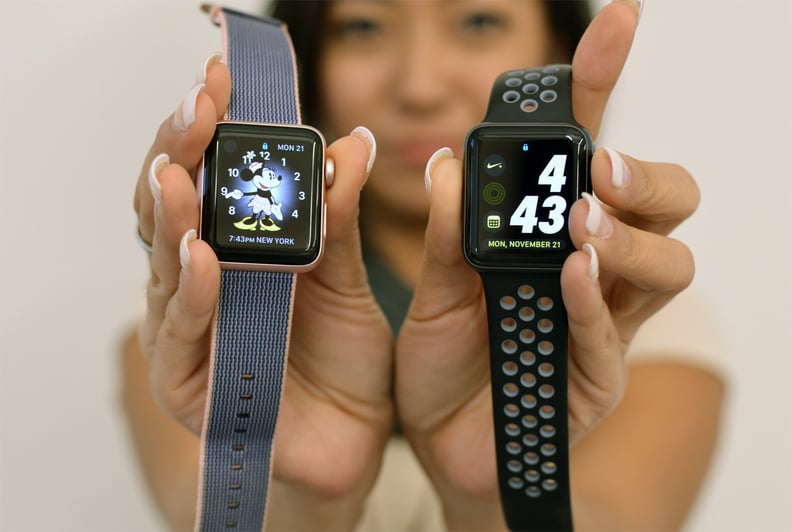 POPSUGAR Photography | Ann-Marie Alcántara
POPSUGAR Photography | Ann-Marie Alcántara
Whether you're an Apple fanatic or just someone who wants to invest in a smartwatch, we're here to tell you why you should definitely get the Apple Watch Series 2. The watch is totally worth the number one spot on any wish list.
The newest Apple Watch has several features that make it worth buying, including a built-in GPS tracker and water resistance. If you're a casual runner or someone who's about to do their third half marathon, you can also choose to buy the Apple Watch Nike+ edition.
We tested out both a 38mm Apple Watch Series 2 and a Nike+ edition for a few weeks and we're break down what we love and hate about it ahead. Keep reading, and then decide for yourself if it's worth your money.
01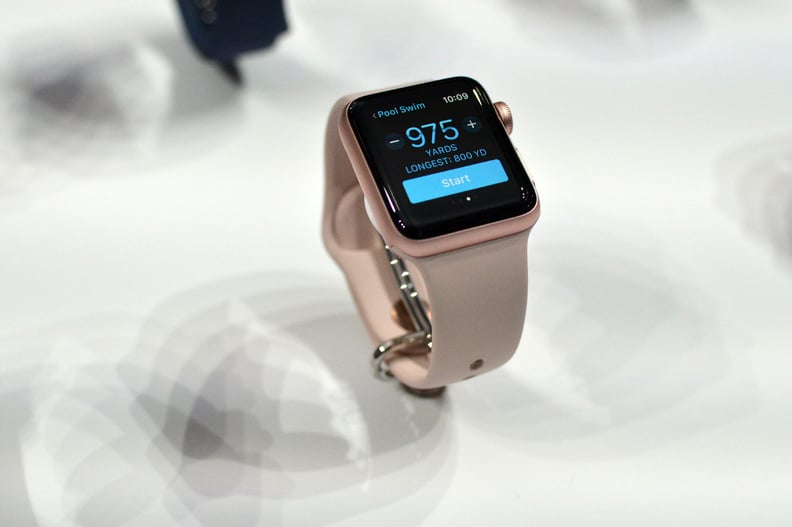 The new watchOS 3 makes this watch so much better.
As an owner of the Apple Watch, there was nothing more frustrating than using watchOS. It made owning an Apple Watch feel glorified rather than useful. Sure, it told you when to stand up, but watchOS 3 does so much more.
First, you can actually text people back from the watch without sending a weird generic text of "OK!" or "Yeah!" Use Scribble to write on the watch and have it translate to an actual text or see the fun iMessage effects. On watchOS 3, you also get the Dock, which lets you access apps in a easier and faster manner.
Most importantly, watchOS 3 comes with two important safety and health features. The first is SOS, an emergency calling feature where all you need to do is hold down the side button and a call to 911 will be made. Your emergency contact will also get info on where you are. As for your health, you can start to use the Breathe app, a reminder app that asks you to breathe every few hours. It's one way to quell any anxiety you may have or to take a second in your day to manage your stress.
02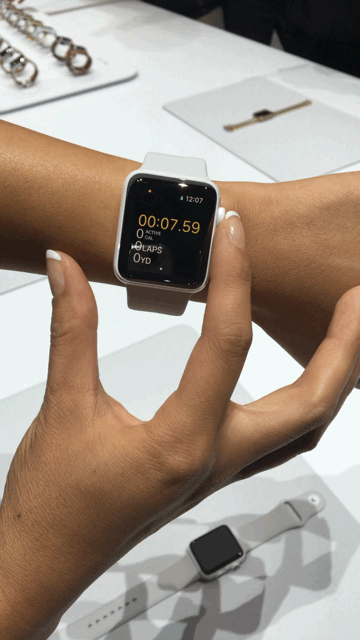 You can dunk the watch in water over and over again.
Whether you're a swimmer or not, the Apple Watch Series 2 finally has a water resistance of 50 meters. This means you can use it on your swim or, as I did, on a kayaking trip. Both purposefully and not, I dunked the watch over and over again in the water and it continued to work perfectly — even days afterwards. See, the speaker in the Apple Watch can push out any water that does get in the watch.
Doing an activity that will splash water on the screen or cause the watch to turn on and off constantly? You can autolock the display!
03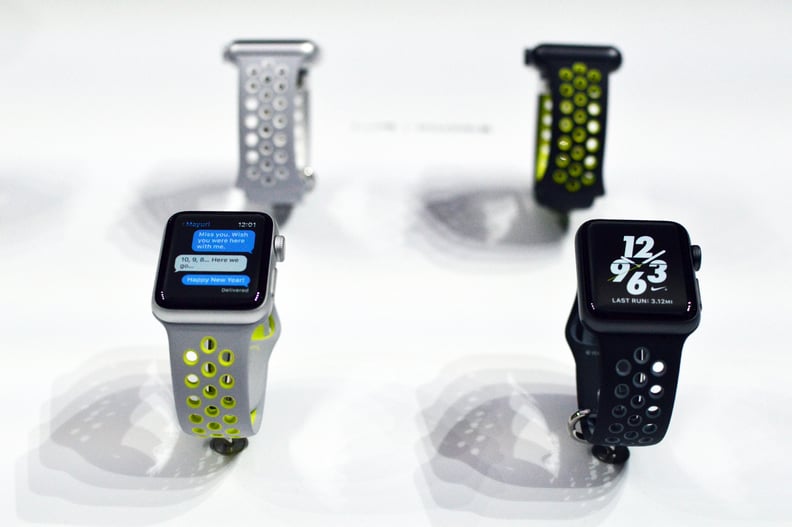 The Apple Watch Nike+ is perfect for casual runners.
As someone who runs occasionally and only trains seriously when I deign to sign up for a race, the Apple Watch Nike+ is perfect. The best parts of the watch are:
Built-in GPS: Never worry again about bringing your phone to accurately track your run.
A more breathable band: Unlike the regular Apple Watch band, the Nike+ one includes little holes that make it more adjustable and easier for your skin to breathe.
A better running experience: Going for a run? Just tap the swoosh and you're set to go in three seconds. You can also set reminders on the watch so that you run consistently — but these can be easily turned off as well.
The watch will motivate you: In addition to the running reminders, you can also sync the watch to the Nike+ running app and try to match runs from your friends. Or send them your run from the day and see if they can do it as well. It's a much friendlier version of something like Strava. This feature is purposeful and aligns with Nike's mission. "We just want everyone to run," said Stefan Olander, vice president of digital sport at Nike. And it's totally true with the watch — it's a not stressful and doesn't run shame you.
04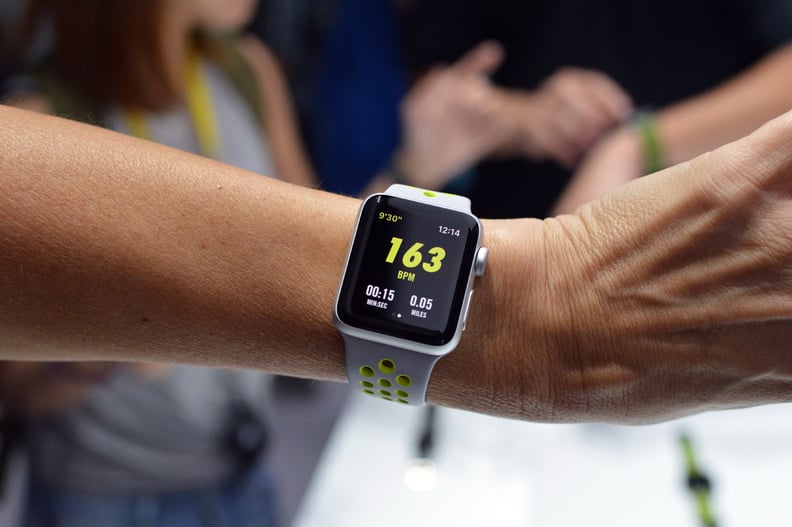 The Apple Watch Nike+ might not be for you if you like hardcore workouts.
As a casual runner and someone who likes to say they'll attend a SoulCycle class rather than actually participate in one, I enjoyed the cute little reminders from the watch and pace tracking.
However, POPSUGAR Fitness editor Dominique Astorino had some gripes with it that more intense runners and fit people may not like. "For running, the Apple Watch is incredible, and I do prefer it over the Fitbit," she said. "But for other types of exercise, however, Fitbit has better data on your heart rate during your workouts — it's laid out better in the Fitbit app. The Apple Watch also can't autosense a workout, so you have to remember to 'start' a workout on an app; the technology isn't that intuitive yet. I actually ended up missing out on some data for a seriously tough SoulCycle class before I figured that out."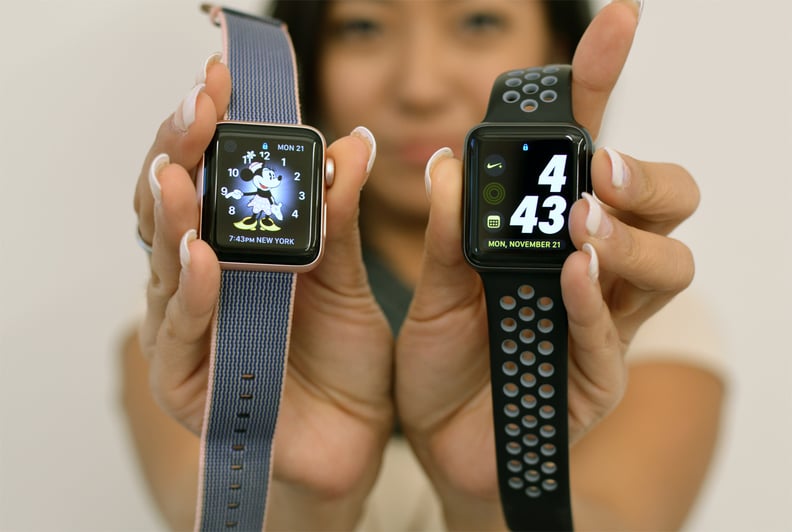 If you're going to pick between the iPhone 7 Plus or Apple Watch, get the watch.
The Apple Watch Series 2 (starting at $369) is finally the smartwatch that you won't toss in your drawer for a few months. The new OS system makes it so much more functional, and with GPS and water resistance, it's also worth the price. The watch is 50 percent faster and much brighter — two qualities that also shine through.
And if you're someone who does go to the gym and on runs, you might want to consider the Nike+ edition (starting at $369). The breathable and flexible band is perfect for sweaty workouts. And the ability to start on a run with a single tap is the perfect amount of motivation for any New Year's resolutions you want to keep.