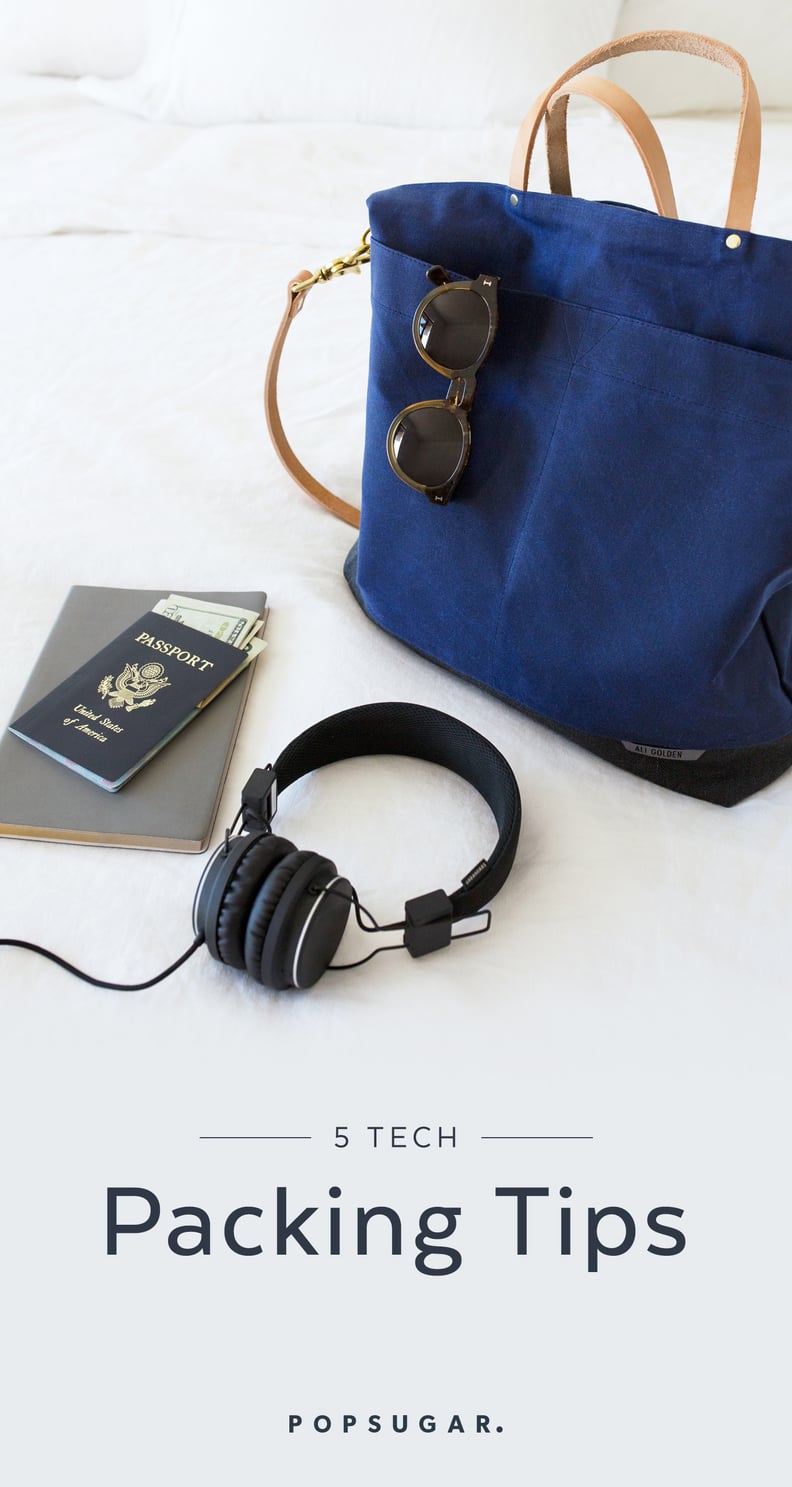 POPSUGAR Photography | Sheila Gim
POPSUGAR Photography | Sheila Gim
If the thought of flying and standing in long TSA lines before reaching your travel destination triggers a migraine, these tips from the TSA will show you how to properly pack your gadgets, accessories, and chargers, and speed through the security line like a frequent flyer. A foolproof way to get everything in your bag, the best way to wrap cords, and the most TSA-friendly bags await in these five tips.
1. Pack in layers:
Layer clothes, electronics, then clothes again inside a carry-on so the TSA agent can quickly see what's in there. This strategy also works better than the cram-everything-in-your-bag strategy once you unpack at your destination.
2. Wrap the cords:
A tangle of cords could look like something potentially harmful if it's viewed a certain way, which could mean a more thorough and time-consuming bag check. Wrap cords around their devices, pack chargers together in one bag (ziplocks work!), and take advantage of rubber bands and twist ties to keep them tangle-free.
3. Keep big items in your carry-on:
Not in checked bags. Laptops and DVD players have to come out of your bags at screening checkpoints, but they won't fare well in checked bags unless you're down with a TSA agent potentially digging them out.
4. But know what can stay inside:
Don't forget: tablets, ereaders, laptops, and gadgets smaller than a 13-inch laptop can stay in your carry-on. All other electronic devices need to come out.
5. Get a TSA-friendly bag:
Of course, you could just get a TSA-friendly bag for your laptop, which will glide right through the checkpoint without a problem. TSA-approved bags provide a clear and unobstructed view of the device inside through the X-ray scanner. These can be one of three styles: sleeve style, butterfly style, or trifold style. They won't have pockets, metal zippers, snaps, logos, emblems, or other branding that can obstruct the view of the laptop in the X-ray scanner, and they can only house the laptop. Other items like chargers, cables, and accessories should be packed separately.