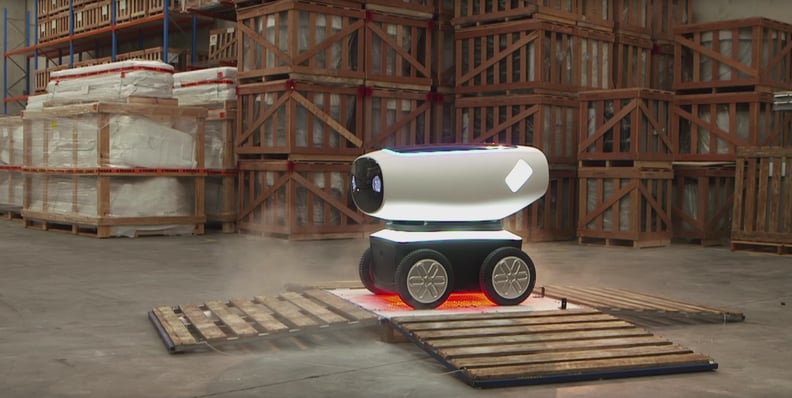 Your Friday night pizza delivery is about to look like something out of the future with the latest innovation from Domino's. The chain has already made it possible to order a meal with a press of a button and emoji. And now, Domino's Australia has announced the newest member of its team, DRU (short for Domino's Robotic Unit). It's a self-ruling robot equipped to keep your food hot and your drinks cold and deliver your order without the help of any humans.
The four-wheel vehicle was designed to travel (on its own) to deliver from any Domino's location to your front door. The prototype is fully equipped with a sleek appearance, lighting, and on-board sensors to detect obstacles and navigate directions while in motion. Most importantly, DRU comes with a friendly persona, so you won't have to deal with grumpy delivery people.
While the pizza robot is a futuristic innovation that will change the food service business forever, the machine is still undergoing a series of trials before it delivers your weekend pizza. Check out more about how DRU was developed and see it in action in the video below.