ePad Femme Tablet
Love It or Leave It: The "First Tablet For Women"
The ePad Femme is not your average, ordinary tablet. It may sound like another feminine hygiene product, but, according to the ePad Femme's maker, it's actually "the first tablet for women"!
Aww, isn't that sweet? We'll let you be the judge.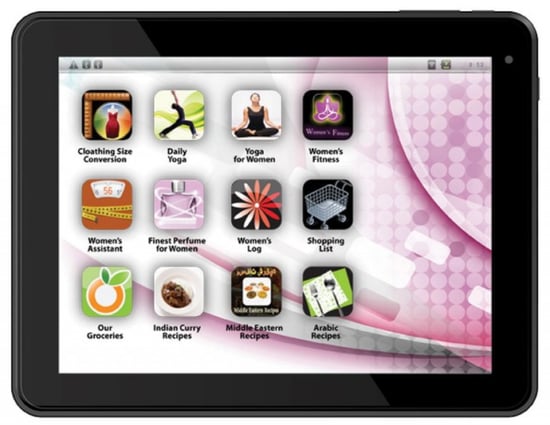 The Middle East-based Eurostar Group has made the ePad Femme exclusively for women. Since the iPad and Kindle are just too manly, the eight-inch tablet comes with a pink background (every girl's "favorite" color) and apps that are already preloaded (because we can't make our own decisions). Don't worry, the apps for yoga, grocery lists, and recipes are everything "a woman who might find difficulties in terms of downloading" would need.
The ePad Femme will retail for about $190. But ladies, let's get real . . . what do you think of the female-focused tablet?