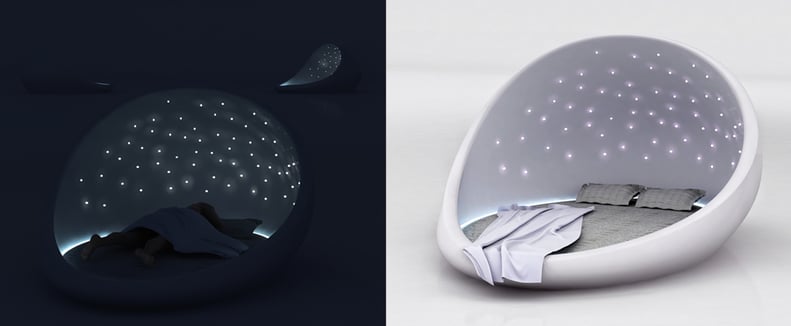 As POPSUGAR editors, we independently select and write about stuff we love and think you'll like too. If you buy a product we have recommended, we may receive affiliate commission, which in turn supports our work.
Rest your weary head and get ready to hit the most modern sack ever. These high-tech beds are fitted with gadgets galore, including built-in sleep activity trackers, aromatic dispensers, and surround sound. All set to power down? Scroll on for the most innovative sleeping vessels, and let your imagination fly.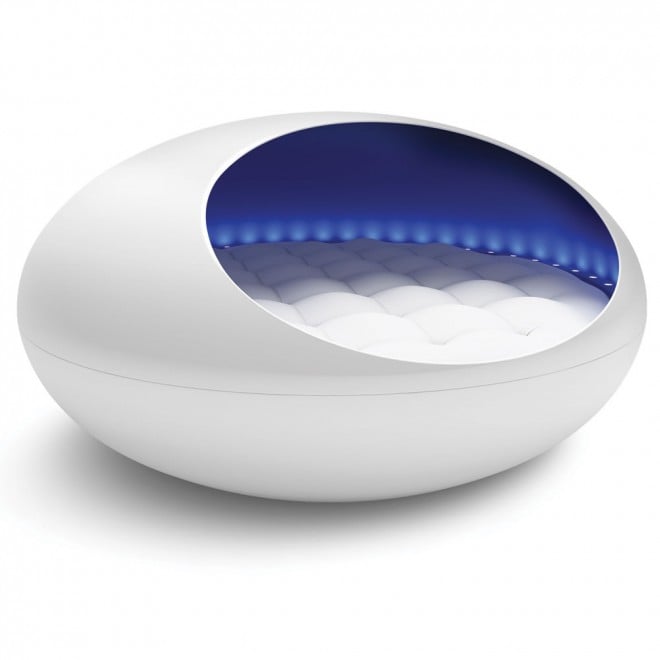 The Tranquility Pod
Sit back, relax, and let the Tranquility Pod soothe you to sleep. Its fiberglass exterior blocks out 90 percent of outside noise, while its interior four-speaker surround sound (which is smartphone compatible) works to create a peaceful environment.
The pod also uses a pulse sensor that synchronizes your heart rate with 50 LEDs that can be controlled wirelessly from an app. But serenity isn't cheap — this slumber paradise from Hammacher Schlemmer, which includes an octagonal waterbed, will cost you $30,000.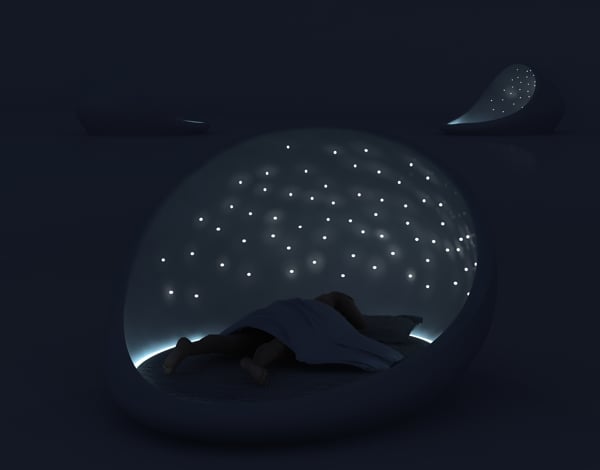 Cosmos Bed — Nighttime
Goodbye, glow-in-the-dark stars. This Cosmos Bed concept by Natalia Rumyantseva of Russia is built just for space-loving grown-ups. The capsule uses therapeutic LED lighting that mimics the night sky plus aromatic dispensers to help you get some shut-eye. There's also a built-in audio system and an alarm clock, so no extra gadgets necessary.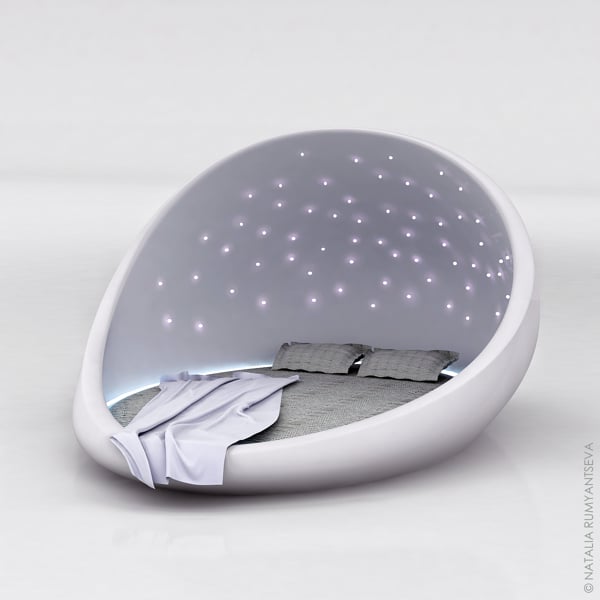 Cosmos Bed — Daytime
The exterior is made of white fiberglass, and the mattress can be sloped in various angles.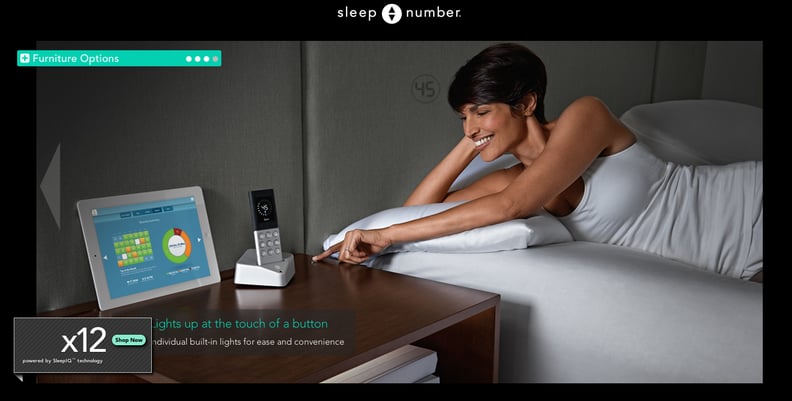 Sleep Number x12
The Sleep Number x12 ($8,000 and up) made quite a splash at CES, with its high-tech integration. The company developed a new sleep-tracking technology called SleepIQ, which monitors restlessness and can suggest adjustments each person can make with their Sleep Number setting.
Just in case a built-in sleep tracker wasn't techie enough . . . there's Siri-like software too! Users can control their mattress's elevation and firmness with their voices.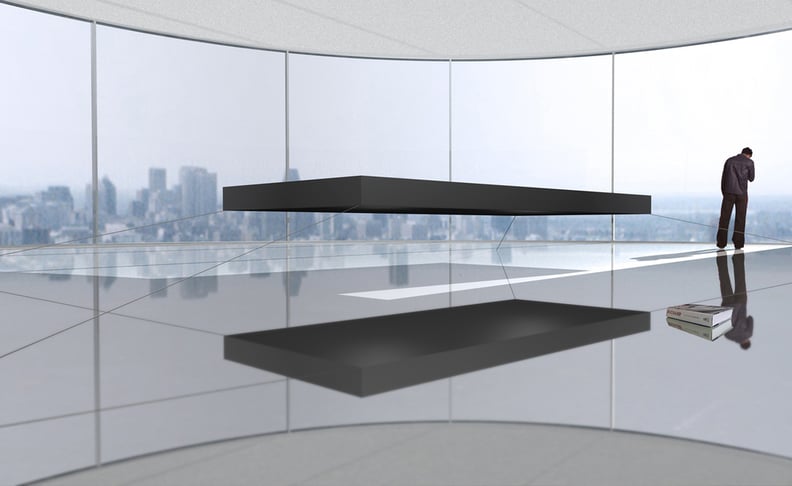 Floating Magnetic Bed
Universe Architecture developed a concept for this floating furniture, which brings science fiction to life. This bed is the culmination of seven years of collaborative research. It can hold up over 2,000 pounds and uses a magnetic field to make it defy gravity. The wires at its corners keeps it centered.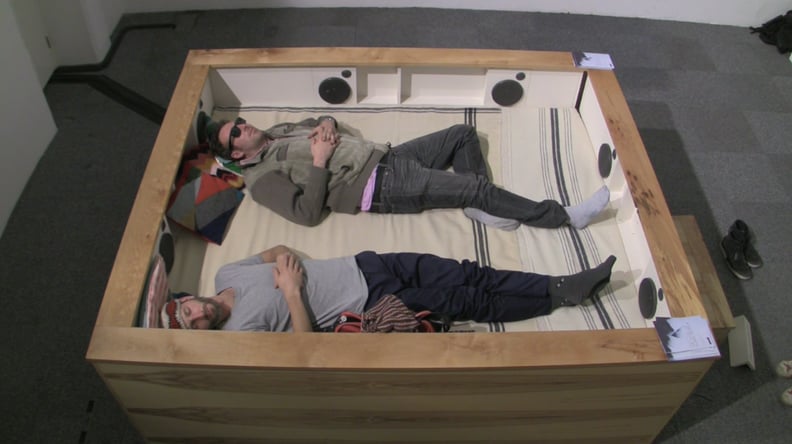 Sonic Bed
Any audiophile who's ever dreamed of sleeping in a sound chamber one day needs to look no further than the Sonic Bed, an art piece made for a series called Music For Bodies.
The installation is a "sonic and social experiment exploring our perception of sound," according to the Music For Bodies group. Composers are invited to create music for the 12-channel surround-sound system hidden beneath the mattress and within the panels.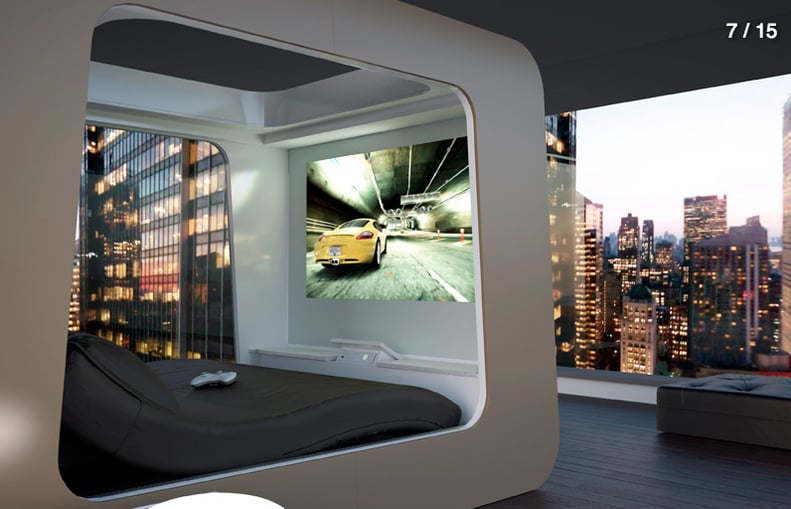 Home Theater Bed
HiCan's HiFidelity Canopy is the only thing your geek pad will need. This $60,000 bed comes with retractable privacy blinds, a surround sound system, a multimedia PC, a gaming console, a video projector, and a viewing screen at the foot of the bed.