Here's How to Block Someone on Instagram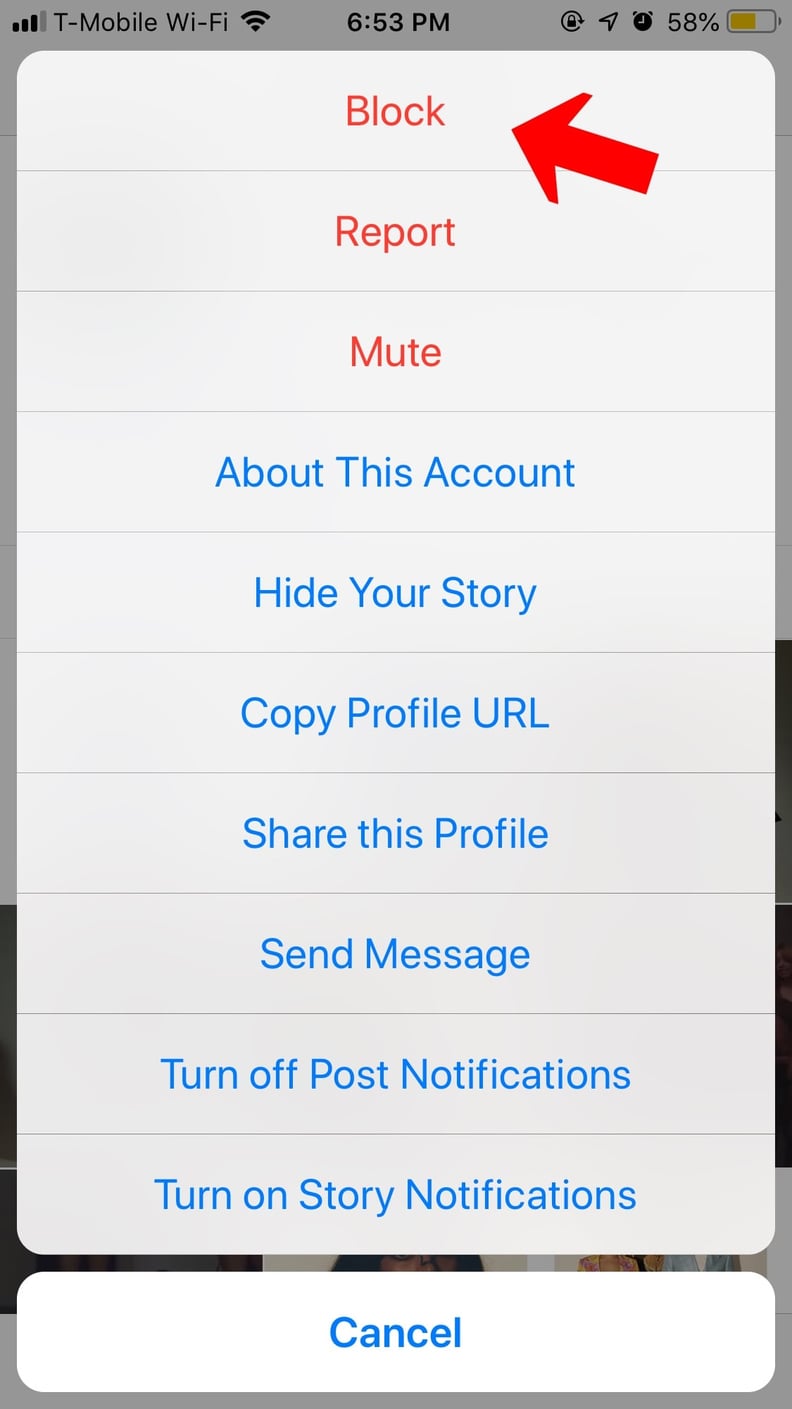 If you're on social media, you probably have a bit of a love/hate relationship with Instagram. You can post fun photos and stories, connect with friends, and get travel and food inspiration. But you can also come across unfriendly people, mean comments, and content that you might find triggering in some way. When that happens, it's best to clean up your feed however you see fit to make sure looking at Instagram only makes you feel good and happy. While deleting users from your feed is good, it's sometimes not enough and you need to take it one step further. That's where the block feature comes in.
Designed to make an Instagram user's experience the best that it can be, the block feature offers a way to filter out anyone from seeing your posts, as well as commenting on and liking them. Blocking a user is super simple and safe, as users aren't notified when you block them — though a user can click on your profile and see that they've been blocked after the fact. Instagram also makes sure that a user's likes and comments aren't removed from your photos and videos after you block them.
So how does one go about blocking another Instagram user? First, go to their profile and click the three small dots in the top right corner. Next, click "Block." Instagram will confirm with you that you are indeed looking to block said user, and you would either select "Block" or cancel the request completely. Instagram will then show you that the user is blocked, and they will no longer be able to see any of your posts — plus, you'll no longer be able to see any of theirs.
Users can always unblock another user by following the same steps listed above and clicking "Unblock" instead.