iJustine Interview on GeekSugar
Geeks We Love: iJustine of . . . Well, iJustine!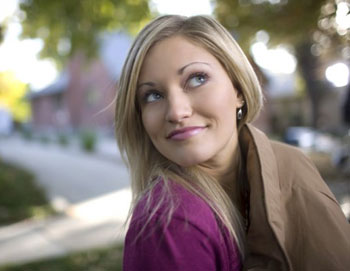 You may know iJustine (a.k.a Justine Ezarik) from her wacky music videos, her blog, or as the Twitter correspondent to last year's MTV VMAs. But if there's one thing you should know about Justine, it's her obsession for everything Apple. Check out what happens when we ask the tough questions of this Internet personality — like if she prefers Twitter over talking, and if she would marry her gadgets in real life (I bet you can guess the answer!) in this edition of Geeks We Love.
Single or Taken?
I'm dating my iPhone.
Have you ever been served a geeky pickup line? What were some of your faves?
"Hey, wanna LAN?" Couldn't help but laugh, and be totally creeped out at the same time!
Do you think it's harder to date when you're a geek, or is our tech-obsessed culture making it easier to relate to potential partners?
I think it's much easier now. No one even has to leave their computer to find cool and interesting people to hang out with. Everyone is online in some form.
What is your favorite way to communicate — talk, text or tweet?
I love texting and DM'ing on Twitter. I will pretty much avoid talking on the phone at all costs.
Find out what iJustine thinks about going a day without tech, and some of her favorite trends when you
.
What are some of your favorite and least favorite tech trends?
I'm a big mobile fan so I love seeing all of the latest technologies with phones. Even though I love my iPhone a lot the Nexus One makes a great little companion for everything Google.
What activities do you enjoy that don't involve technology?
I really love watching TV shows. Oh wait, that involves technology . . . going for walks?
Have you ever tried to go a day without using any technology/gadgets/electronics whatsoever?
Yeah, that's never going to happen!
Let's get serious: would you marry Apple if you could?
I would. I totally would!!  I'm not sure how my parents would feel about that though . . .
What will you be doing this Valentine's Day?
I really want to go to the zoo.


Don't miss a thing — check out the rest of the Geeks We Love here!