iOS 4 Bug Fix Recovers Music
How-To: Recover Your Music and Podcasts After iOS 4 Update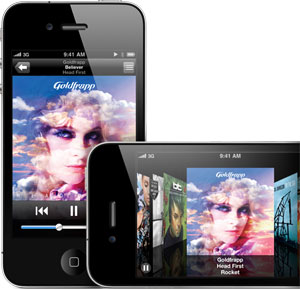 After yesterday's iOS 4 upgrade was made available to the masses, there were some reports of strange bugs, slowness, even blurry images after installing. Hopefully, you've solved the blurry photo situation with my last how-to, and now I'll help you get your music, podcasts, and iPod back in order.
If you're having trouble launching your iPod, find that your music, podcasts, and playlists have gone MIA, and are frustrated because your iPod crashes after a few seconds, help is on the way! Find out how to solve this iOS 4 problem after the break.
Just like yesterday's tip that helped you whip your iPhone's photos back into shape, the same steps will help you recover your music. Just plug your iPhone into your computer, launch iTunes, then unsync your music and podcasts. After everything is unsynced, go ahead and give your newly upgraded iPhone (or iPod Touch) a fresh sync — include your music and podcasts. You'll find that your music, album art, and podcasts are back where they belong! iOS 4 is packed with tons of cool features so let us know what you're loving, and what you're hating!