iOS 4 Features and Updates
New Updates in iOS 4.1 and Details on iOS 4.2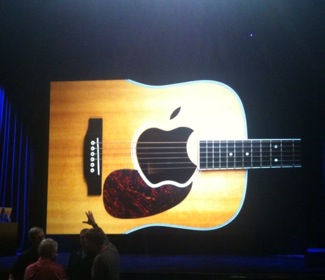 Steve Jobs began today's Apple presentation by introducing the new features in iOS 4.1. This update comes with lots of new bug fixes but also allows HD video to be uploaded over WiFi, TV show rentals, a new game center, and HDR photos (high dynamic range), which bring your photos to life.
Want the details on the Game Center and iOS 4.2? Find out more after the break.
The new Apple Game Center lets you discover new games your friends are playing, multiplayer titles, social integration (you can send invites to your friends to play along), and more. iOS 4.1 will be available next week for iPhone and iPod Touch.
Steve gave us a sneak peek for iOS 4.2, which will be aimed at the iPad. iOS 4.2 will bring printing and new music features and will be free for iPad, iPhone, and iPod Touch in November.