iOS 4 and iPhone 4 Instructions
Beginners Guide to iOS 4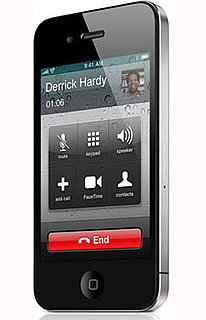 Today's the day — the iPhone 4 officially arrives! Good news is, newly-minted iPhone 4 owners aren't the only ones that can enjoy some of iOS 4's features — iPhone 3G and 3GS users, as well as second- and third-generation iPod Touch owners, are also eligible for an update. Unfortunately, not all of the latest and greatest additions will be available to everyone, but don't fret — there's plenty to love! First thing's first: update your iPhone. There have been a few hiccups to be aware of, but after you get everything on the up and up, take a minute to check out some of these basic functions you'll be using in your new iPhone 4, or updated iOS 4 device.


App Switching
Open up two different apps. For example, open Pandora, hit the home button once, then open Safari. In order to switch between the two apps, hit the home button twice to open the app drawer. You can then quickly switch between the two (or more) apps. Scroll left and right in the app drawer to find the open app you want.
Close a running app
Hit the home button twice to pull up the app drawer. Hold down on the app to bring up the minus icon and close.
To learn how to populate your folders, add playlists, add a custom home screen, and more after the break.
Populating Folders
To create a folder, just hold down on a particular app, then drag it into another in order to create a folder. For example, hold and drag your Facebook app into your Twitter app to create a Social Networking folder. You can now move your folder around, and even stack it in the dock.
Changing Folder Name
Now that you have a folder, you can name it anything you want by tapping on the title once.
Add custom On the Go playlists
Previously, if you created an On the Go playlist, you'd be stuck with something called On the Go 1, 2, 3, and so on. Now, when you tap to create a new playlist, you can name it whatever you want!
iPod Multitasking Controls
Unfortunately, my tip on double tapping the home button to pull up your favorites no longer works with the iPhone 4. However, double tapping the home button will bring up the app drawer, and if you scroll all the way to the left, you'll get some simple iPod controls to get you through.
Add a Custom Homescreen Wallpaper
You can now use your own photos as the background image. To do this, head to Settings > Wallpaper, select either your current homescreen (or lock screen) wallpaper, then choose your poison — either from the Apple-supplied list, or from your own photo album.
Activate digital Zoom
When capturing an image, you can tap on the screen to pull up the digital zoom slider. Just slide right to zoom!