iOS 4.3 iPad 2 Features
What's New in iOS 4.3?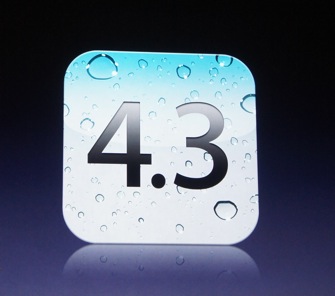 The new iPad 2 will be stocked with the latest version of iOS, iOS 4.3, which will come with some great new features and updates. Of course, with the addition of the forward-facing camera, you'll get to use some of the fun photo apps already coming in Macs, like PhotoBooth and FaceTime. Check out all the iOS 4.3 features and enhancements below.
Increased Safari performance
iTunes home sharing
AirPlay improvements, including audio and video streaming from apps
Preference for iPad switch (mute or rotation lock)
PhotoBooth for iPad
FaceTime
iOS 4.3 will come as a free download on March 11 and support all iPads, iPhone 4 and 3GS, as well as third- and fourth-gen iPod Touch.