iOS 7 Rumors
iOS 7: What We (Think We) Know So Far
Rumor has it that a new operating system may be on its way for iDevices. The tech media circuit is dubbing the upgrade iOS 7 — not iOS 6.2 — which means the changes to Apple's mobile platform might be major.
And thank goodness for that. The infrastructure of iOS has, for the most part, gone unchanged since the platform was launched over five years ago.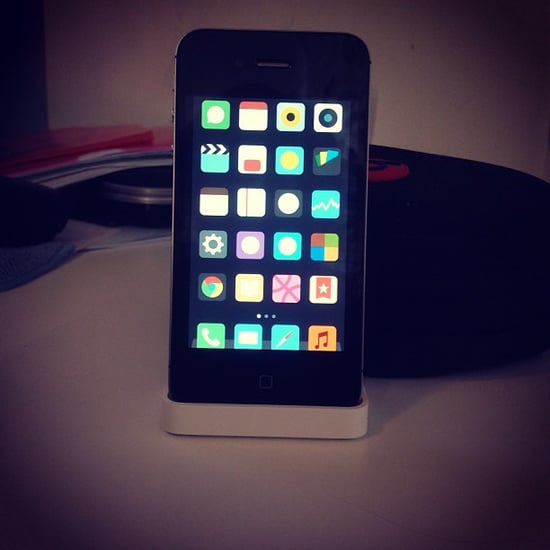 Apple's Worldwide Developers Conference is just two and a half weeks away, and we're expecting some big announcements from the keynote. But before Tim Cook takes the stage to announce what's next in iOS and OS X, here's what we think we know about the latest iOS update for iPhone, iPad, and iPod Touch still under wraps.
Jony Ive is leading the charge — In October 2012, Apple announced that Scott Forstall, the senior VP of iOS software, was out and the company's legendary design head Jony Ive, the man behind the industrial design of the iMac, iPod, and MacBook Air, was in as the lead of human interface across the entire company. The shake-up at the top was intended to increase collaboration between teams, which would put Jony at the forefront of the iOS 7 change.
"Black, white, and flat all over" — Sources have told 9to5Mac that iOS 7 will take on a flatter design like the concept image above, which would do away with the linen-textured backgrounds. Black and white elements may also be incorporated into the new user interface.
Read the rest of the iOS 7 rumors after the break.
Apple has, per usual, remained tight lipped on the rumors, and we'll keep you in the know when the news is confirmed. Stay tuned for more coverage on the newest updates to iOS and Mac OS X when Apple's WWDC Keynote goes live on June 10!