Let the iPad 2 madness begin! Apple's second-generation tablet goes on sale next Friday, and if you think you'll have to queue up in long lines at the Apple store, think again — there are a number of locations that will be selling the iPad 2 on launch day. Get the entire list below!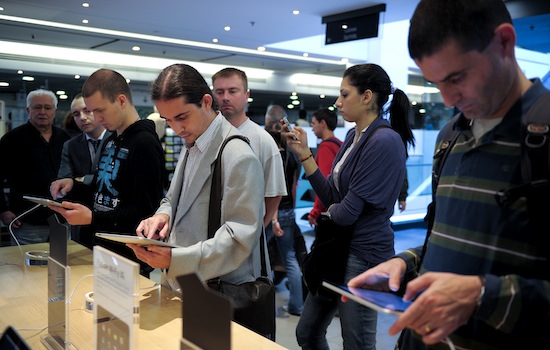 Sam's Club and Walmart — According to a tip, 9 to 5 Mac has learned that the iPad 2 will be sold both at Sam's Club and Walmart locations on March 11.
Best Buy — Already advertising on its website, you can pick up an iPad 2 at Best Buy on launch day.
Apple Stores — If you want the full Apple experience on iPad 2 day, you should head to an Apple store, where there's sure to be a lot of pomp and circumstance.

No word yet on if AT&T and Verizon Wireless stores will be carrying the iPad 2 at launch, but we'll update this post as we learn more!