iPad 2 Rumors
Rumor Mill: iPad 2 Getting Thicker Screen, Anti-Glare, Improved Specs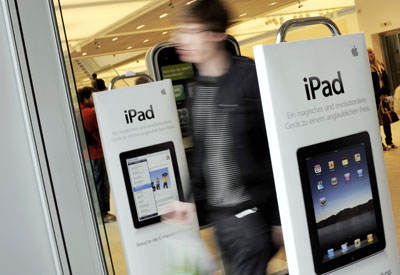 As you probably know, nothing is a sure bet when it comes to Apple unless you hear it straight from the horse's mouth. And according to new reports, the iPad 2 may not be upping the ante in the resolution department as previously noted, but it will be easier to use outdoors thanks to improved anti-glare and anti-reflection. While the iPad 2 is said to sport the same 1024×768 resolution as the first edition (sans the Retina Display that comes on the iPhone 4), one reported consistency is the thickness of the new model — it's sure to be thinner than the first iPad.
Additionally, there will be some small-but-mighty gears working on the inside. Find out more about the rumored specs after the break.
A Taiwanese analyst is reporting that the iPad 2 will come with 1.2GHz, dual-core A9 chips and 512MB of internal RAM, which means the iPad 2 will be much faster than its predecessor and can compete nicely alongside the new batch of tablets that are soon to be piping hot on store shelves. Prepare yourselves, though — there will probably be lots more rumors about the upcoming tablet before it actually launches, so don't get too attached just yet!