iPad 2 Rumors 2011-01-20 08:00:02
iPad Camera Apps Found in iOS 4.3 Beta, iPad 2 Announcement Coming Feb. 9?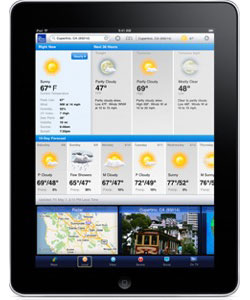 We're not surprised, but it seems that the next iPad will come with a camera, complete with both FaceTime and PhotoBooth apps, thanks to a find in iOS 4.3 beta. While I'm not surprised, since the second-generation cases found earlier this month come with a camera lens opening, it's always nice to get confirmation from Apple itself.
In other news, some are speculating that the iPad 2 will be announced in a few weeks; Feb. 9 to be exact. Find out the reasoning behind the speculation after the break.
The first-generation iPad was announced on Jan. 27, correlating with the 27 listed on the iPad's calendar app. New images also show the calendar app displaying a nine, as in Feb. 9. Coincidence, or a really fun Easter egg for Apple fans?