iPad 4 2012
Fourth Generation iPad Makes a Sneak Appearance
It was the one product unveiling no one was expecting at today's Apple iPad Mini event: a fourth generation 9-inch iPad. Though the third generation iPad was just announced earlier this year, it's now discontinued in favor of Apple's most recent upgrades: an A6X processor chip, FaceTime HD camera, lightning port, and iOS 6 straight out of the box.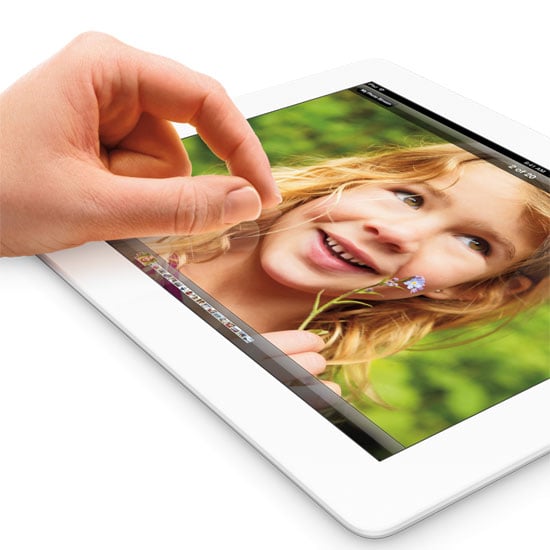 The new iPad with Retina is offered in black or white models in 16GB ($499 WiFi only, $629 WiFi + data), 32GB ($599 WiFi only, $729 WiFi + data), and 64GB ($699 WiFi only, $829 WiFi + data) capacities. Like the iPad Mini, this fourth generation iPad is available for preorder starting this Friday, Oct. 26, and WiFi versions ship Nov. 2.
If you're in immediate need of an iPad, the only model currently for sale in the Apple Store is the iPad 2 in 16GB WiFi only ($399) and WiFi 3G ($529), though you will find refurbished third generation iPads for sale starting at $379, $120 off the original price.