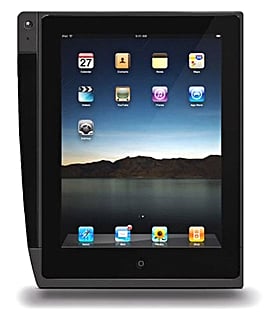 One obvious shortcoming of the iPad is its lack of a camera, especially given one of the iPhone 4's coolest features, FaceTime video chatting. So check out the iPad Cam-Case, a protective iPad case that also includes — you guessed it — a camera. Located in the top corner of the case, the camera rotates to capture your face no matter what angle you're holding the iPad. A built-in port at the bottom of the case connects with your iPad.
Amazing idea, but is it ready to hit shelves or just a concept?
Is This Gadget For Sale or Just a Concept?
Is the iPad Cam-Case for sale or just a concept?