iPad Clothing: Totally Geeky or Geek Chic?
Clothes Made For Your iPad: Totally Geeky or Geek Chic?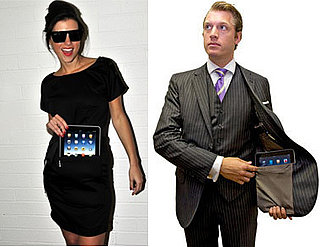 File this one under "seriously?" Just yesterday, I noticed not one, but two pieces of clothing — one for him, one for her — specifically made for toting your iPad. The dress, which comes from Australian clothing design company iClothing (seriously, check out the link!), is made from cotton — and is already sold out! The company also makes t-shirts for guys and girls that serve the same purpose; those are $44 and still in stock.
Then, there's this suit made by an NYC tailor that doesn't look awful but still strikes me as a bit ridiculous. At first, I thought these sort of products only existed to be mocked . . . but do you think they could catch on?