No matter how you feel about magazines on the iPad, the device does have the ability to turn print pages into interactive experiences. And while I'm a magazine fan in the traditional sense, magazines translated to the iPad are growing on me.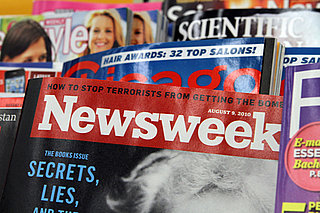 According to publishers, though, sales of digital magazine editions aren't as high as they'd like, and the answer could be a magazine storefront for tablet devices.
Find out more about this when you read more.
Next Issue Media is a joint venture from five different media companies that will launch a service for magazine distribution across tablet devices. Plus, some sources say that magazine publishers have also been working directly with Apple to come up with a subscription model for digital versions of magazines instead of requiring users to download each issue individually.
While a "Hulu for magazines" may be in the works, don't expect it to work like the Apple iTunes Store — sources say that handling subscriptions and pricing for magazines "has been a sticking point" for publishers, who do not want to see their magazines sold through a tightly controlled-by-Apple outlet.