iPad Personilization and Engraving
Personalize Your iPad
Looking for the perfect way to distinguish your iPad from others? May we present: laser engraving. In a Flash Laser, a company out of North Carolina, goes beyond the basic name and message engraving offered by Apple at time of purchase. Ship the company your iPad free of charge, or arrange through their preferred Apple vendor to have a new device purchased and sent directly to their studio.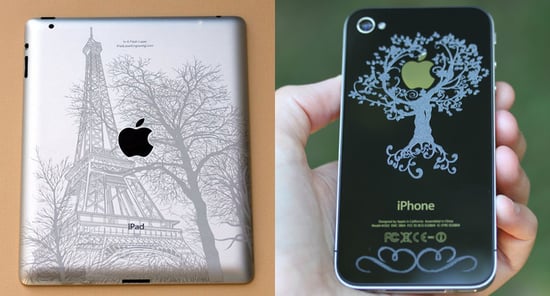 The detailed precision of the work on the iPad aluminum is impressive — check out their portfolio for artwork inspiration. Work with the company directly to nail down a perfect design. This is great for practical tech owners, as the customization should not void the Apple Care warranty, since it doesn't directly affect any of the components — whew!
Engraving is $79.99 per iPad and is also available at varying price levels for iPhone 4, iPod Touch, Nook, Kindle and laptops. We'd love to see the finished product if any readers have a gadget engraved.
Source: Etsy User inaflashlaser