Although Steve Jobs has already responded via email to the iPhone 4's reception problems, Apple has finally released a statement outlining what the real issue is: incorrect signal strength display.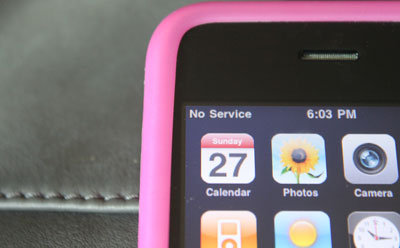 In a letter issued this morning by Apple, the company explains that the reception issues some customers have been reporting isn't from the hardware; in fact, it's not a reception issue at all. Rather, the formula that it uses to calculate signal strength is incorrect, leading customers to believe that they have full signal strength (at four bars), when it should be showing a lower strength reading (two bars). Apple says they are adopting AT&T's formula for reporting signal strength — which will give a more accurate reading — and will be issuing an update to all iPhone 3G, 3GS, and iPhone 4 users in the next few weeks.
But that's not all she wrote. Find out more about what's coming with the OS update and other iPhone 4 news (hint: there may be another launch coming soon!) after the break.
The update for signal strength will also include an update to how the signal bars look — Apple says they'll be making bars one, two, and three taller to make them easier to see. Additionally, there have been rumors that Apple will be hosting a second iPhone 4 launch on July 7 at 8 a.m. to unload their second shipment of handsets to the masses. Still no exact date on when the white models will be released, but if you can't wait any longer, July 7 may be your chance to grab an iPhone 4!