iPhone 4 Cases From Belkin
Another Option: Belkin's New Line of iPhone 4 Cases
Though the iPhone 4 is barely out the door, there are already plenty of options introduced to encase your brand-new phone in a layer of protection. Not since its introduction has there been such a need for brand-new cases —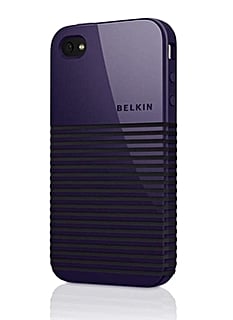 while your new 3GS or even new 3G could fit reasonably well inside of most previous-generation cases, the iPhone 4's all-new design calls for an all-new crop of cases.
Joining the list of offerings is Belkin's line of iPhone 4 cases. Ranging in price from $25 to $30, the cool, sophisticated cases provide lots of options for protecting your device. There's the classy, professional Verve Folio and Verve Sleeve (both $30), the trendy Shield Fusion ($25), the sure-to-be-popular clear Grip Vue ($25), and more!
There are even more images after the break, so keep reading.