iPhone 4 Cases and Skins
GelaSkins For iPhone 4 are Pretty Fabulous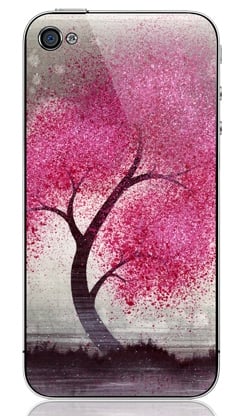 They're here! The GelaSkins for iPhone 4 have arrived, and there are more than 120 colorful designs to choose from. If you're not familiar, GelaSkins are thin layers of adhesive that attach to your phone (or Kindle or computer) giving it a colorful, artistic, and distinctive look, with no sticky residue.
The recent line of skins for the iPhone 4 includes a huge array of designs from various artists, each retailing for $15. Plus, download the free iPhone wallpaper when you place your order to complete your phone's new look.
And, a special added bonus for iPhone 4 GelaSkin users: the skin covers up your phone's antenna, so no worries about those annoying dropped calls everyone is talking about. There are so many design options to choose from, I can't pick a favorite, so check out five of my favorite GelaSkin designs below.
And for my full top 10 list of favorite skins, keep reading.