Amid the many iPhone 4 complaints that have been reported today, there is one that seems to be the most devastating: holding your iPhone a certain way causes dropped calls and reduced connections. How can this be?! Apple has already responded to the issue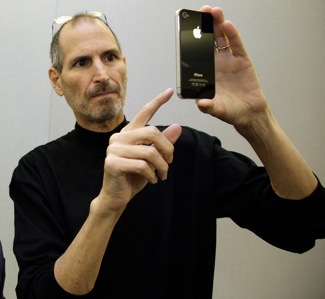 saying that this happens to all cell phones, and in order to get the best reception possible, you should "avoid gripping it in the lower left corner in a way that covers both sides of the black strip in the metal band, or simply use one of many available cases."
Although I have not experienced any of the issues reported, I can't say that this comes across as an acceptable solution for someone who just dropped a nice wad of cash on a brand-new piece of tech. You buy an iPhone to perform certain functions — one of which is to make phone calls. If the phone can't be used to its full capacity without a modification (like a $30 Apple Bumper, perhaps?), shouldn't Apple just include these accessories in the box? I guess these iPhone cases will come in handy after all.