iPhone 4 iMovie App Details
New iMovie iPhone 4 App Details Uncovered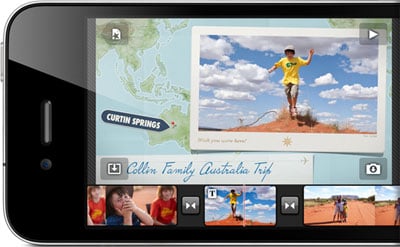 During last week's WWDC keynote, we were briefly introduced to the new iMovie app for the iPhone. Not many features were described during the presentation — other than a swift demo of what the app is capable of — but it got me excited for what's to come.
A few new details have emerged about the $5 app, most notably that iMovie will be available only on the iPhone 4, excluding the 3GS from the film making fun. Find out what else is up with the new app after the break.
Unfortunately it seems, the app restricts you to editing video solely on your iPhone, as the videos won't be compatible with the full-version of iMovie on your computer. The good news is, you can easily upload to iTunes directly, and they're just a quick export away from being uploaded to YouTube, Facebook, and other social networking sites.
Are you looking forward to getting your hands on the new iMovie iPhone app?