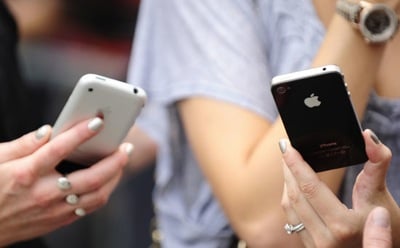 There's been a steady stream of complaints coming in about the new iPhone 4 — from reception problems to them catching on fire — so it's no surprise that Apple may have a class action law suit on its hands.
However, if you're a die-hard iPhone Apple Fangirl (or Fanboy!) who doesn't mind a few roadblocks, here are some quick tips and tricks to get your iPhone 4, and iOS 4 handset in working order.
See the last few tips after the break.
Missing podcasts and music — There's a quick fix for recovering your podcasts and iTunes music after upgrading to iOS 4. Don't worry — your tunes aren't gone forever.
Don't drop it! — There's no way to battle the breakability of the new iPhone 4, but you can at least rest easy knowing that you have some time left to return it if you aren't satisfied, and skip the usual Apple restocking fee.
Video chat with more than iPhone 4 owners — With the free Fring app, you can video chat with more than just Apple fans — the app works on Android and Nokia handsets as well!