iPhone 4S Cons
4 Reasons to Skip the iPhone 4S
If newer is always better, why were so many geeks disappointed by yesterday's iPhone 4S announcement? Rumors had been swirling of a fantastic new iPhone 5 for months, so seeing the same ole form factor with a few souped-up parts was a letdown for some. Though there are plenty of reasons to buy the iPhone 4S, here are a few reasons to wait it out for the next version: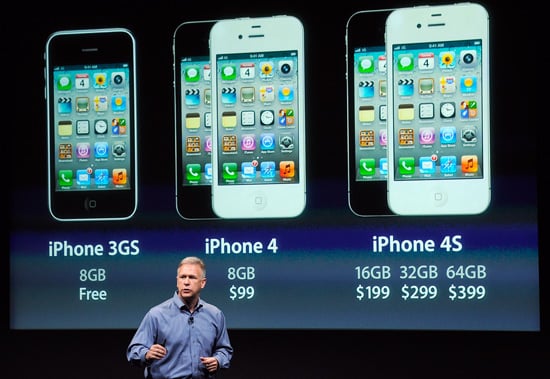 No 4G — Still no 4G on the iPhone 4S. This is unfortunate, but you may not have to wait too much longer to get fast download speeds on your iDevice — analysts believe that Apple is waiting for better LTE chips before adding them into the iPhone, which could be as soon as early next year.
No NFC — Mobile payments on the iPhone will have to wait as Apple has excluded NFC (near-field communication) technology on the latest iPhone model. Of course, this won't be a deal breaker for some of you who said you wouldn't use it anyway.
All those leaked case images — We've seen too many leaked "iPhone 5" case images to forget about the wider screen, sleek form, and wider body. I'm betting that the real iPhone 5 is just around the corner.
Other options — Why spend upwards of $199 with a two-year contract when you could spend $99 and get an iPhone 4? Sure, you won't get the 8MP camera and Assistant feature, but it's a really good deal nonetheless. Even better — the 3GS is free!
Are you buying the iPhone 4S?