iPhone 4S Data Usage
iPhone 4S Shown to Guzzle Most Data: Here's How to Check Your iPhone Usage
Bloomberg released a report today detailing how Siri has caused a jump in data usage for iPhone 4S customers. Utilizing Siri's voice recognition abilities to send texts, emails, get directions, and more, iPhone 4S users have been shown to use double the amount of data than that of iPhone 4 owners. AT&T and Verizon customers are familiar with the pain (and cost) of going over data limits, so staying on top of usage has become an important part of owning a smartphone. How can you check your iPhone's data usage? Read below to find out!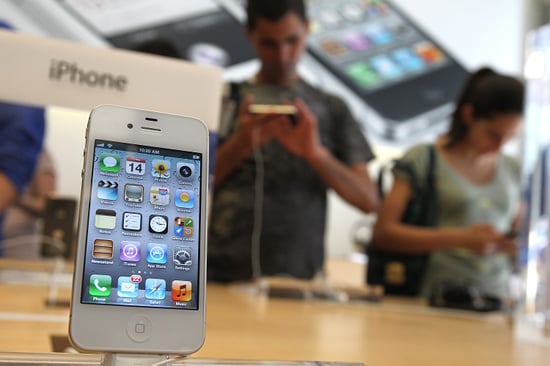 There are a few ways to check your usage, one being to head to AT&T's wireless website, log into your account, and create a billing report (under " Bills and Payments," click "Create Billing Report," and "Data Usage Trend"), which gives you a detailed graph on how much data you're using. You can also estimate how much you use with your provider's online data calculator. You can find your usage for Verizon and Sprint by logging into your accounts, but you can also check your data usage right on your phone.
First, head to your iPhone's settings app. Scroll down to "General," then click on "usage." You'll see your minute breakdown, but at the very bottom you'll see your data usage (sending and receiving) over the cellular network. If you've never reset your stats, you'll find that this number will be fairly high. You can reset your statistics today (by hitting the "Reset Statistics" button at the bottom of the screen), and check back in a week to get a rough estimate of just how much bandwidth you're eating up each month.