iPhone 4S Pros
7 Reasons to Get the iPhone 4S
The iPhone 4S was finally announced yesterday, and while some are disappointed that there wasn't a bigger, more shocking reveal, there are some reasons to pick up the new iPhone 4S, priced at $199 (16GB), $299 (32GB), and $399 (64GB).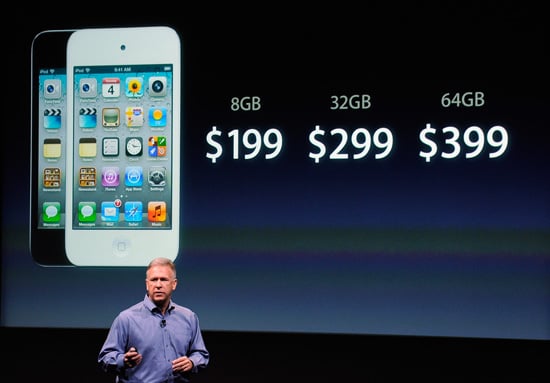 New camera — The 8MP camera with simple editing features (crop, rotate, enhance, and red-eye reduction), a backside illumination sensor, and larger aperture (for better low-light and white balance correction) make the iPhone 4S's camera one that competes with regular point-and-shoots. It will also come with face detection and image stabilization and the ability to capture HD 1080p video.
Faster processor — The custom A5 chip in the iPhone 4S is the same one you'll find on the iPad 2, which means the iPhone 4S will be faster in processing speeds, games, and downloads.
More carriers — Since the iPhone 4S is compatible with CDMA and GSM cellular bands, you can use it in more places around the globe. Even on Sprint's network, if you're looking for a change.
Siri integration — Apple's new Assistant feature basically turns the iPhone 4S into a voice recognizing personal assistant. The demo during yesterday's keynote was impressive and highlighted some interesting uses for the blind, hands-free texting, and more.
Wireless syncing — Raise the roof for wireless sync! This will be an iOS 5 feature that will be compatible for the iPad and iPod Touch as well, but I couldn't help but mention the fact that you'll soon be able to set up your devices and get updates without connecting your iDevice to a Mac or PC.
Airplay — If you've got an Apple TV, the iPhone 4S will allow you to stream what's playing on your device to your HDTV with Airplay, which is built right into the new iPhone.
Fingerprint resistant — The iPhone 4S has an oleophobic coating on its glass exterior, making it resistant to fingerprints by repelling oils in your fingers.