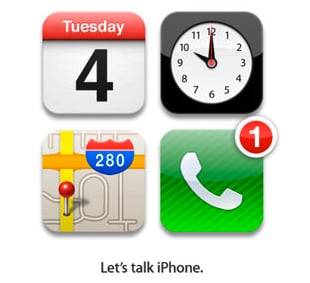 Invites were sent out from Apple this morning, confirming our suspicions: the next generation iPhone will be announced on Oct. 4. If you're counting, that's only seven days from now. Rumor also has it that the iPhone 5 (or 4S) will be released on Oct. 14, just 10 days later.
The iPhone 5 is said to be coming with lots of new features, including amazing voice-control assistant software and an 8MP camera, among others.
Are you preparing to buy the next iPhone?