iPhone 5C Price
Rainbow Remix: The Colorful iPhone 5C Is Affordable — and Plastic
The iPhone 5C is official. At Apple's launch event in Cupertino, CA, marketing executive Phil Schiller confirmed the plastic-backed, colorful iPhone 5C, an affordable alternative to the iPhone 5 and just announced 5S.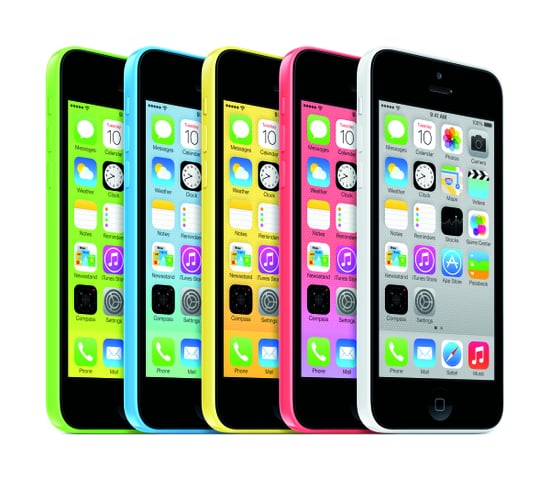 Vibrant hues cover the new iPhone's polycarbonate hardware, which is reinforced with a steel frame that doubles as an antenna. Blue, pink, yellow, green, and white are the color options for the new iPhone 5C.
Apple, for the first time ever, developed a case specifically for the device. A soft-to-the-touch silicon rubber cover — with circle cutouts that reveal the phone backing beneath — will be sold in white, pink, yellow, blue, green, and black.
The iPhone 5C has a lot of the same features as the iPhone 5: A6 processor, 8MP iSight camera, and, of course, iOS 7, which Jonny Ive said is "designed to match the iPhone 5C," as wallpaper can be selected to match the outside of the phone.
Like what you see? Take a closer look at some essential stats:
4-inch Retina display, full sRGB standard
Widescreen video
8MP iSight camera
New FaceTime HD camera
Larger 1.9 pixels
100 Mbps download
Price
The iPhone 5C will cost $99 for 16GB and $199 for 32GB with a two-year contract.
Complementarily hued Apple cases will be $29 each.
Preorder the new device starting Sept. 13 or buy it in store on Sept. 20 in the US, Australia, Canada, China, France, Germany, Japan, Singapore, and the United Kingdom.