iPhone 5S Unboxing
A 15-Second iPhone 5S and 5C Unboxing
Apple fangirls and fanboys around the world lined up for the retail release of the iPhone 5S and 5C on Sept. 20, and we were lucky enough to get our hands on the devices right on launch day.
But the phones didn't stay in their perfectly packaged boxes for very long — we couldn't wait to peel the wraps off of Apple's new polycarbonate and gilded smartphones.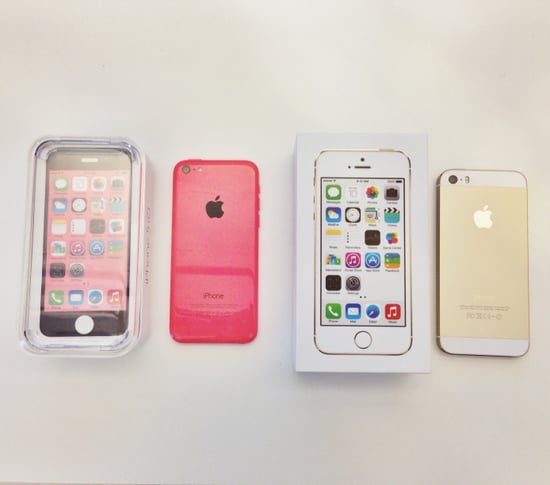 If you aren't upgrading this year (or haven't picked up your new iPhone yet), you can still experience all the satisfying unwrapped goodness. Enjoy a 15-second high-speed unboxing of the iPhone 5S and iPhone 5C.
First impressions of the iPhone 5S:
The gold is very subtle. We even had a hard time distinguishing the gold iPhone from the new silver.
Touch ID's fingerprint recognition is easy to set up, effective, and supercool.
It feels (and looks) exactly the same as the current iPhone 5, in terms of hardware.
First impressions of the iPhone 5C:
The colors are very attractive. The pink, blue, and green are more neon, while the yellow is muted.
Its polycarbonate back doesn't feel cheap. The plastic feels rigid and, yes, more durable than other plastic devices. The phone is easy to hold and fun to look at.
We're not sure about the case yet. Won't dirt get trapped in those circles?