iPhone Alarm Bug For Daylight Savings
Spring Forward With These Alarm Apps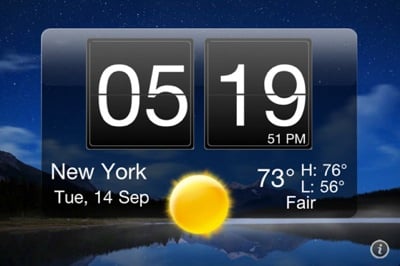 Last fall, iPhone owners were hit by a daylight savings alarm bug, which allowed them to sleep in, even if they didn't want to. A work-around was put into place (by setting a new alarm each day — no reoccurring ones), but users were still skeptical about the effectiveness.
Be warned — daylight savings time is here again (we're all "springing forward" this weekend), and if you're not willing to pony up for a cute nightstand clock (you know, old school), you can always install one of these reliable iPhone alarm apps to use instead.
Alarm Clock + (Free) — This simple app uses your music as your alarm, provides automatic weather reports with your internal GPS, and has a flashlight for those late-night bathroom trips.
Clock Pro Free (Free) — This clock app has all your timing needs covered, coming with an alarm clock, music alarms, notifications, an analog clock, chess clock, stopwatch, world clock, nature times (for high tide, low tide, and sunrise/sunset), sleep timer, egg timer, countdown clock, and even a project clock that works when your iPhone is turned off. Phew!
Alarmed (Free) — This alarm app is simple and easy to use, coming with reminder alerts, reoccurring alarms, reusable timers, sleep timers, and custom sounds.
See the rest after the break.
Nightstand Central ($1) — This app not only offers a cool flip-top clock, but also customizable wallpapers, weather reports, multiple alarms, a sleep timer, and even a flashlight function.
Alarm Clock Pro ($1) — Customize your colors, theme, alarm sounds (including playlists and song selections), and weather location. Works on your iPhone or iPod Touch.