iPhone Antenna Problem Update
iPhone Antennagate 2010: Potential Lawsuit, Leaked Documents, New Jobs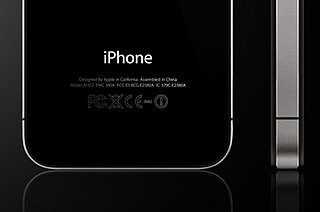 Everyone is still talking about the iPhone's antenna problems. Then, reports that a law firm is seeking to file a class-action suit against Apple for poor reception on the iPhone 4 surfaced. Yesterday, a recent leak from Apple shows that the company sent a strong message to employees detailing how to address the phone's antenna issues to the public.
The memo consists of five points and includes advice like, "Your tone when delivering this information is important." Additionally, employees are directed to explain that the iPhone 4's antenna is the best that has shipped to date, and that the reception problems are a fact of life for any wireless phone. Employees are also instructed not to appease customers with the promise of a free bumper. "We are not appeasing customers with a free bumper. Don't promise a free bumper to customers." Plus, there's more! Find out the latest antenna news after the jump.
And now, Apple is looking to hire new antenna engineers. The company isn't saying if these are new or recently vacated positions, but it seems as though someone in Cupertino is very concerned about the phone's woes. Unfortunately, there's no news of a reported software fix that may solve the problem — though I've heard you can cover the phone's antenna with a piece of Scotch tape to achieve the same result that Apple's $30 bumper provides.
What do you think? Are you tired of the hype or genuinely curious what's happening behind the scenes at Apple?